Offering the traditional warmth and hospitality that Bali is renowned for makes One Eleven what it is and what indeed sets us apart from the rest. What we would like to call our One Eleven magic.

Your very own in villa spa gazebo is available. We will be happy to arrange your spa treatments in advance prior to your arrival or simply any time convenient for you. For yoga lovers, we will be please to arrange private yoga classes.
At our sushi and sake bar, Shiro, Chef Shiro san passionately prepares the authentic tastes of his hometown.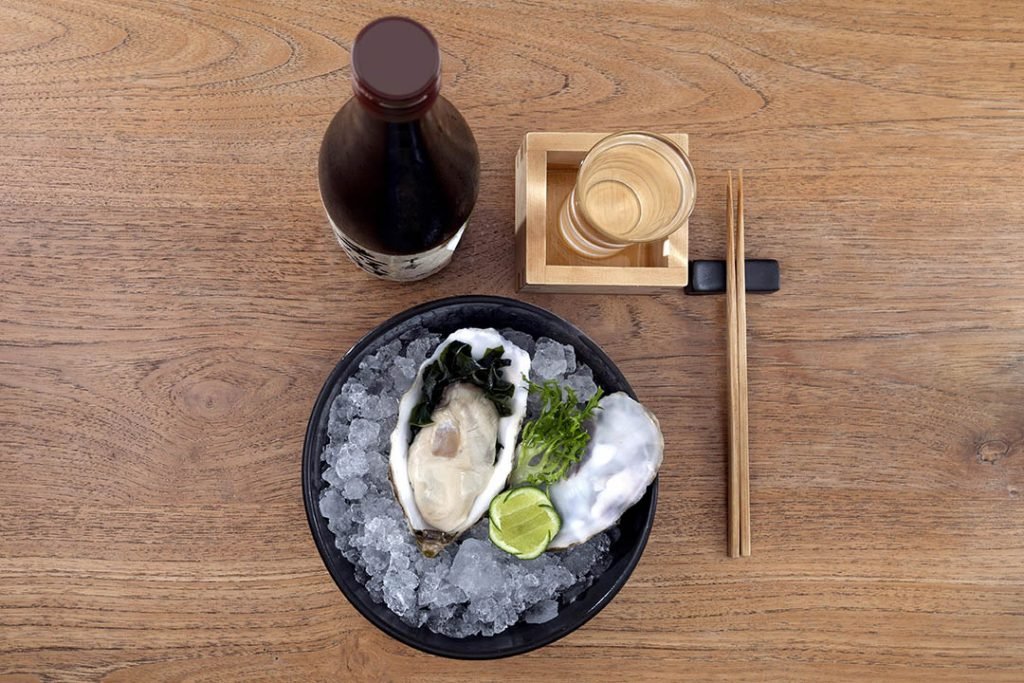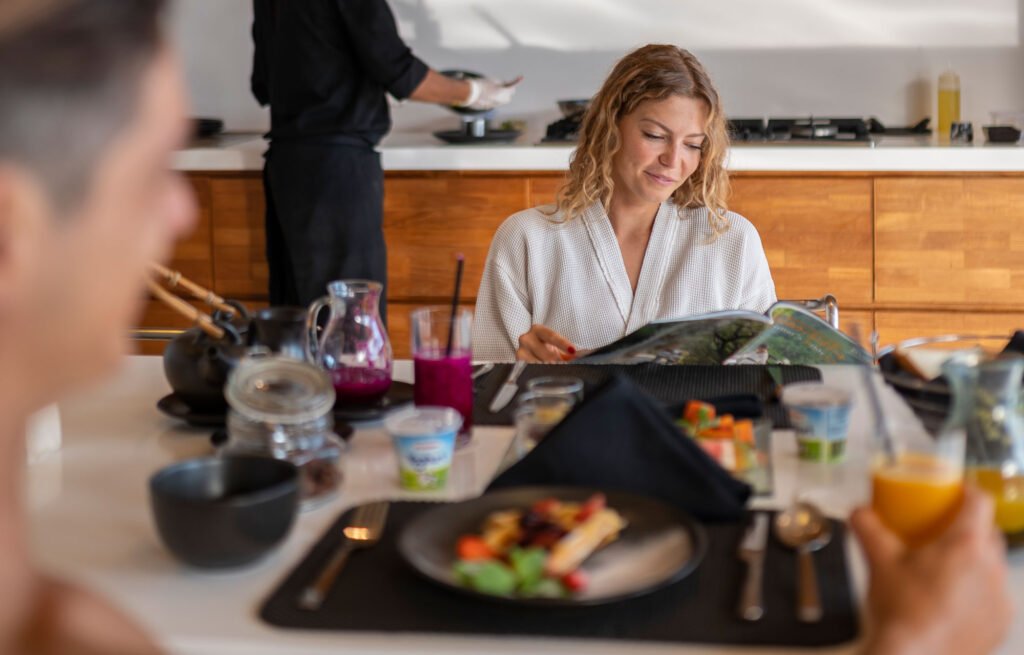 One Eleven's Chef and team can be contacted before or during your stay should you wish to try one of our culinary experiences.  One Eleven also carries a fine selection of wines and other beverage menus and for lovers of a fine cigar, a good selection is available.
At One Eleven, we treat every guest the same by treating each one differently to ensure all their personal needs are met. As a part of your stay at One Eleven, you will enjoy a range of amenities placed in your villa for your convenience.

Your villa have been specially designed and equipped with amenities, fixtures and indulging treats to ensure that you have an enjoyable stay with us.
Entertainment
Your villa comes with all you will need to keep you entertained during your stay and this includes, large televisions in your lounge and bedroom that have a selection of 60 international cable channels from which to choose. In addition, a Blue Ray DVD player is provided in your bedroom whilst in the lounge, a Yamaha multimedia player is provided that allows you to connect your own iPod, iPhone or USB should you wish to listen to your own collection of music or simply listen to the radio. Electronic adapters are also available to suit all needs.
Personal Safety Box
The Resort is not liable for loss of personal valuables in a Villa and public areas. We strongly advise you that you make use of the personal safety box provided in your Villa. Whilst theft is not generally a problem, For your own comfort and sense of wellbeing, your villa does come with a personal safety box. Should you wish to store your valuables and other personal effects.
DINING & NIGHT SPOTS
Whilst in Bali, do take advantage of the fantastic dining choices available to you. In addition to Chef Shiro's superb authentic Sushi / Sake Bar at One Eleven, we have assembled a roster of accessible establishments boasting various local and international cuisines at each pricing level. We have established personal relationships with the proprietors and a warm welcome surely awaits you. Your butler will be please to make reservations.
Maxibar
Your Villa comes with a wide variety of snacks and beverages that are kept suitably chilled in your very own Maxibar. The Maxibar is replenished daily. Should you have any favorites that are not generally provided, please ask your butler and we will do our outmost to provide it for you. see what we can do to provide.
Laundry
Laundry and dry cleaning services are available.
Golf
We would be delighted to arrange your tee times at one of the best golf courses in South East Asia – the renowned Greg Norman designed Bali Nirwana. Just 35 minutes from One Eleven, guests enjoy privileged green fees if staying at One Eleven. We would also be pleased to organize personalized golf events for you which could include, prizes, corporate giveaways and other logistics.
Tours & Travel
Although we know you will want to while away your time in Bali relaxing in the luxury your villa affords, we also understand that you will have desire to explore all that Bali has to offer (and recommend you do so!). In order to make this simple and enjoyable, please let us help you organize this for you. Depending on your needs, we will be happy to arrange a suitable itinerary that we believe will offer you a unique and genuine Bali experience.
Exclusive Private Events
Organizing a small private or corporate event? One Eleven is the perfect venue for you. Should you wish to reserve all nine villa's with capacity up to 18 people, let us know. If an exclusive reservation, corporate and personal branding may be applied. An ideal venue for small and intimate weddings, corporate retreats, themed events and parties and more. The One Eleven Event Team will be delighted to assist in all aspects of planning such events to ensure a success.